Hanover Hydroseeding »
What Is Hydroseeding?
It's a pretty simple process, but it has to be done right. First, we combine expertly selected amounts of water, seed, fertilizer, tackifier, wetting agent, and protective mulch in a mixing tank. This mixture is then continuously agitated and carefully sprayed onto well-prepared soil.
How Does Each Component Work?
Water acts as a carrier and jump-starts the growth process in contact with the grass seed.
Nearly any type of seed can be used. Grass or lawn seeds, wildflowers, seeds for athletic fields, seeds for pasture, and even seeds for erosion control like crown vetch.
We usually choose a high phosphorus "starter" fertilizer to stimulate root growth.
Hydroseeding mulch protects the seed and seals in moisture. Made from a combination of paper and wood, our mulch gives the mix a green colour, which washes off easily.
Tackifiers are added to the hydroseeding mix to hold the materials on a hillside in rainy conditions, seal moisture into the soil, and lubricate the machine.
The Benefits of Hydroseeding
Hydroseeding works well on sites where new construction has created steep slopes. Our hydroseeder allows us to easily access and spray the soil surfaces at a variety of angles, which minimizes costly erosion.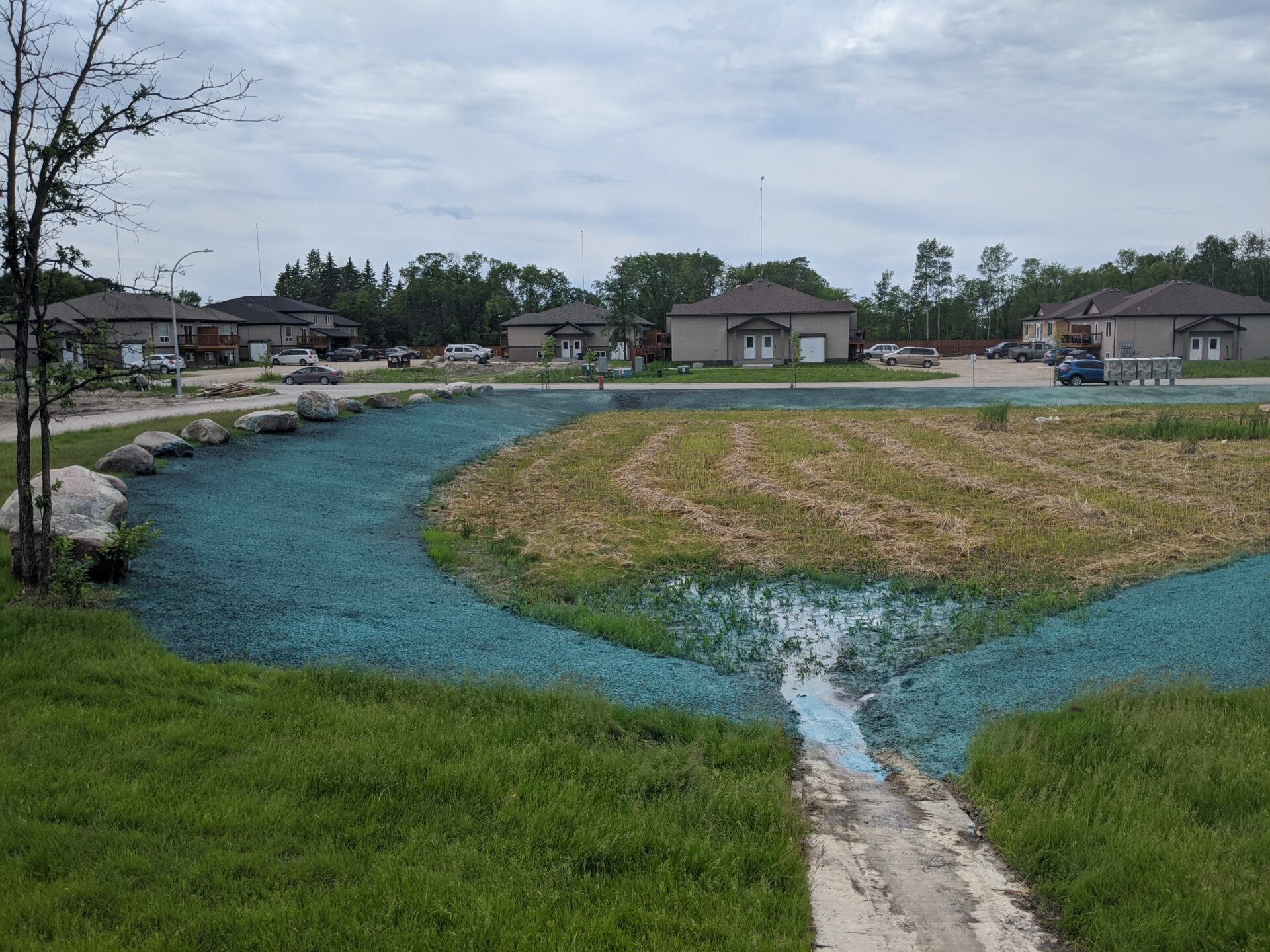 Hydroseeding offers:
Less watering than traditional soil and seed
Erosion control, even on flat land
High germination rate (around 95%)
No sod lines
Hydroseeding vs Sod
While sod can provide a beautiful lawn, it requires a ton of work. The newest trend in developments is to use expensive sod in the front yard only and hydroseed the rest of the landscape. This provides an attractive landscape while limiting the time-consuming care required to maintain the sod.
Cost
Hydroseeding will quickly produce turf that looks as nice as sod at a significant cost saving. Sod generally costs 3 to 5 times more than hydroseeding, and it doesn't offer as many benefits.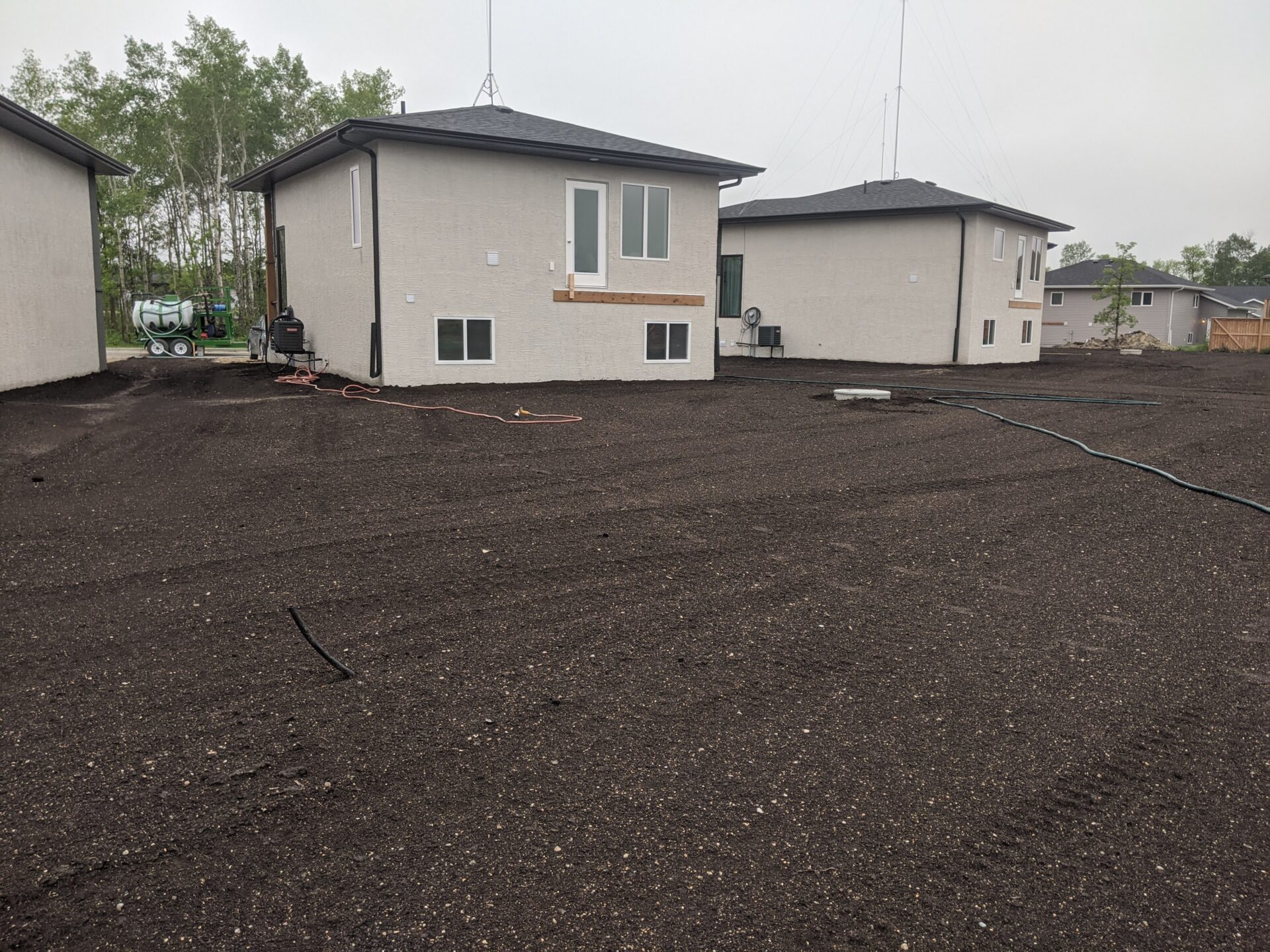 Soil
Sod doesn't always look great. Sod can be incompatible with some types of soil; this can lead to a lawn that can easily be pulled up from the ground it was planted on. With hydroseeding, new seedlings are grown directly on your soil. This creates a stronger and healthier lawn.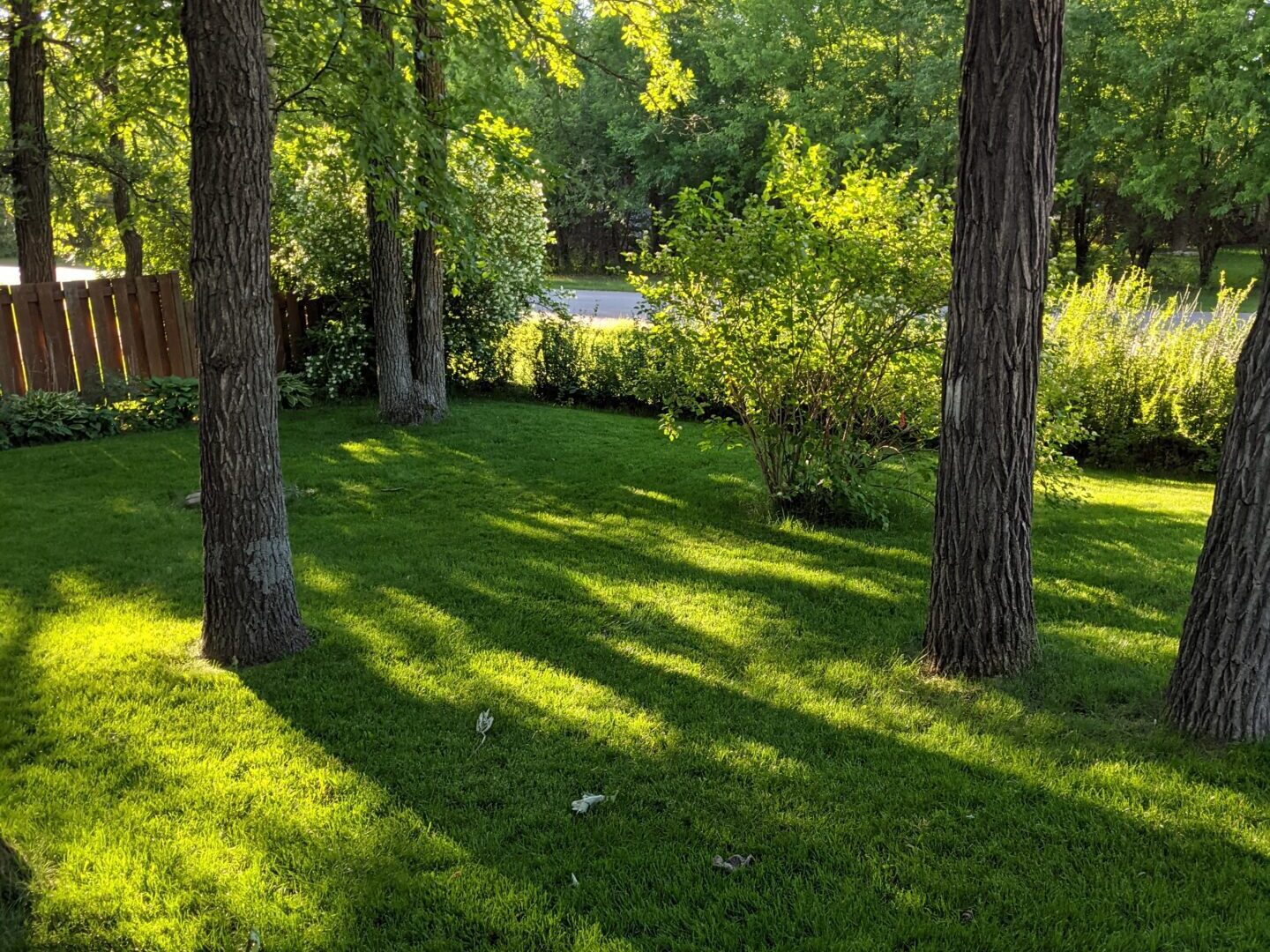 Health
With sod, roots are chopped off before planting. This results in a less healthy plant that takes time to regenerate its ability to absorb water effectively.
Installation
Sod shrinks over the first month, and if it's not properly installed, gaps will open between sod rows. These may eventually be filled by grass, but there will be obvious dips in the yard that remain visible and catch on mower wheels. This isn't an issue with hydroseeding.
The History of Hanover Hydroseeding

Hanover Hydroseeding started as a side project back in 2018. We were helping a friend re-landscape their lawn, and we started researching the best ways to do this. It was soon clear that hydroseeding was the best option. We had seen the downsides to traditional sod and seeding and were excited to discover this high-quality, cost-effective alternative. Hanover Hydroseeding immediately saw an opportunity to bring this service here to Manitoba.
Today, Hanover Hydroseeding is located in Kleefeld, and we serve Southern Manitoba and Winnipeg.